Limerick houses will be completed by Estonians thanks to a deal with Estonia.
https://www.limerickpost.ie/site/wp-content/uploads/2022/02/Orchard-Estate.jpeg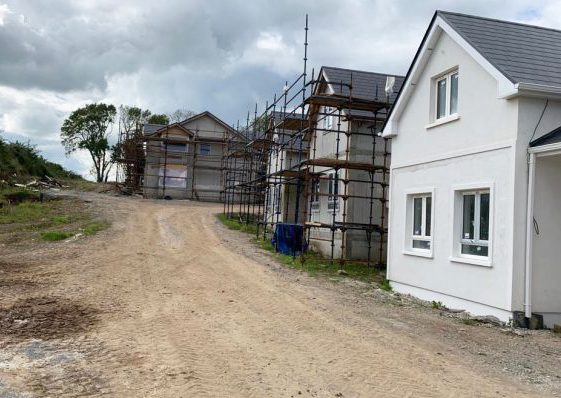 After an agreement between the Estonian investor group and the examiner for the construction company behind the project, a HOUSING development in County Limerick is now complete.
After approval by the Department of Housing, Local Government and Heritage, Limerick City and County Council entered into a fixed-price agreement to purchase 16 homes at Pallaskenry's Orchard Estate.
Top Drawer Developments, an Irish firm, obtained financing to build the houses from Property Bridges in Dublin, a peer-to-peer lending company. Property Bridges also raised loans through Evoestate Estonia, a crowdfunding website.
Top Drawer became financially troubled when material costs rose in the construction sector.
The council was not able to request additional funding as the fixed-price contract did not allow for inflation costs or supply chain issues to affect the project's overall price.
The council then assigned the purchase contract to housing charity Focus Ireland, which agreed to pay a higher price for the 16 homes than had been agreed by the council with the developer.
Property Bridges has confirmed to Estonian investors that Top Drawer Developments' examiner has presented a scheme of arrangement. This has been approved by the court.
It is understood the new investor has agreed that he will pay Evoestate €2.475m from the sales proceeds of the first 12 houses which are due to be completed by August. The overall payment will result in the lenders receiving all of their capital back plus the majority of their interest," it noted.
Property Bridges stated that it will keep full security over the property until the scheme of arrangement has been implemented.
#Estonian #deal #Limerick #houses #completed